Anything can be used – recycled objects, plastic, rope, wire, paper or repurposed material – or just about anything your imagination dreams of can be transformed into dramatic outfits as part of the competition. There really is no limit to what you can create and the materials you can use to make it.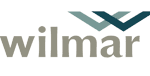 Although there is no theme to restrict artists creativity, we would love to see some Great Barrier Reef inspired creations. There is also a category "Accessorize" – for artists who wish to create a collection of accessories e.g. a hat, bag and jewellery – modelled on black clothing.
Thank you for creating a unique and interesting Wearable Art garment.
Age Categories
Students aged 5 – 9
Students aged 10 – 12
Students aged 13 – 15
Students aged 16 – 18
Adults 18+
The Important Stuff:
Free Entry
Great cash prizes for every category.
Wilmar Sugar Wearable Art Parade – Airlie Beach Main Street Stage Sat Aug 6 at 3 pm.
Entries close August 4, 2022
*Please note that all entrants under 18 years of age MUST complete and return a parental consent form. Each designer and model MUST have their own consent form which should be emailed to the address below.
For further information email: wearableart@greatbarrierreeffestival.com.au