While you are in the Whitsunday's take a tour around the islands with one of our sponsors and enjoy what the Whitsunday's has to offer, with beautiful beaches, turquoise ocean and some great snorkelling you will have an experience to remember.
The majority of the Whitsunday Islands are uninhabited national park islands, but there are four islands offering resort accommodation, all this with the Great Barrier Reef and fringing coral reefs with spectacular marine life right on the doorstep of Airlie Beach.  Take a trip to Whitehaven Beach the white sand is super fine and not like any other beach you have seen.
The Whitsundays experiences and locations are consistently rated as #1 in Australia and all over the world.
Cruise Whitsundays – Great Barrier Reef Festival Platinum Sponsor

TWIN CRUISE DISCOUNT – Book 2 Cruises direct and get 10% off!
Cruising to the outer Great Barrier Reef to spend a full day exploring colourful corals and remarkable marine life is a Whitsunday must-do. Cruise Whitsundays' innovative pontoon at Hardy Reef offers a great base for diving, snorkelling and viewing an abundance of fish and coral from the interactive underwater observatory and semi-submersible.
Stay up to date with the latest information from Cruise Whitsundays on Facebook
Ocean Rafting

Ocean Rafting offers two exciting day tour options, the Northern Exposure and Southern Lights, with each tour offering an exhilarating ride to Whitehaven Beach, pristine snorkelling reefs and guided National Parks walks.  Ocean Rafting has access to stunning and iconic Hill Inlet, and snorkel sites at Hook and Border Islands ensure a memorable underwater experience.
Stay up to date with the latest information from Ocean Rafting on Facebook
Crocodile Safari

Take a trip on the "Wild Side" and see crocodiles in natural habitat in the Whitsundays. This unique Australian nature experience takes guests on a safe, all-weather 'safari style' day trip, to explore a tropical environment and experience wildlife and vegetation in the estuaries and wetlands on the Whitsunday coastline. You can expect quality staff, good service, expert information, amazing experiences and great food at Whitsunday Crocodile Safari.
Stay up to date with the latest information from Whitsunday Crocodile Safari on Facebook
Skydive Australia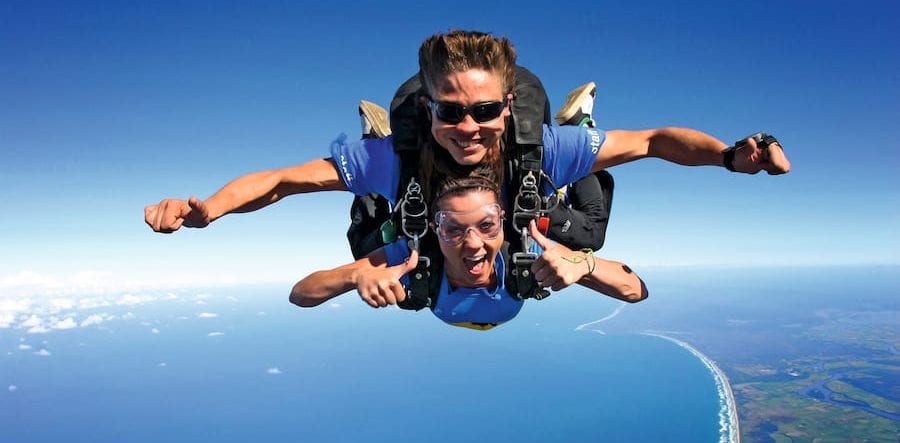 Skydive Australia is one of Australia's largest tandem skydiving companies with dropzones across the country, including the very stunning Airlie Beach, so experience the beauty of the Great Barrier Reef by jumping out of a plane from up to 15,000 ft up in the sky
Stay up to date with the latest information from Skydive Australia on facebook