Categories for 2019 will be cultural, environmental, avante garde and paper creations, please ensure you select your 'theme'.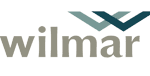 Thank you for creating a unique and interesting Wearable Art garment.
Age Categories
Students aged 5 – 7
Students aged 8 – 10
Students aged 11 – 13
Students aged 14 – 16
Students 17 – 18
Adults 18+
The Important Stuff:
Entry fee – only $5
Gold coin donation to Photographer
Great cash prizes available
Pre-parade preparation details will follow application
The Wilmar Sugar Wearable Art Awards will take place on the Main Street Stage at 3 pm
Designers & models – need to bring Wearable Art to Cannonvale State School Hall at 4 pm, Friday 2nd August
Entries will close on 10th July, to assist us to organise run sheets, age categories and prizes and certificates.
Register Now:
*Please note that  all entrants under 18 years of age MUST complete and return a parental consent form. Each designer and model MUST have their own consent form which should be emailed to the address below.
For further information email: wearableart@greatbarrierreeffestival.com.au 
Kirstin Orenshaw Ph – 0458 581232