Wilmar Sugar Wearable Art Parade
Date: 03/08/2019
Time: 3:00 pm - 4:00 pm
Location: Main Street, Airlie Beach, QLD, 4802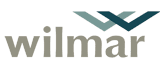 "Art that Walks"
Its a worldwide phenomenon and the Great Barrier Reef Festival Wearable Arts Competition is a popular fun event with both students and adults.  Participants of all ages love this unique art form and create colourful and innovative garments from interesting and unlikely materials.
"EVERYTHING is included – metal and recycled objects, plastic, rope, wire, tin cans to silk and rubber and just about anything else your imagination dreams can be artfully reconfigured into dramatic outfits as part of the Competition", says Event Organiser Kirsten Orenshaw.
There really is no limit to what you can create and the materials you can use to make it.
The categories this year will be cultural, avante garde, paper creations and environmental .  There is also a category "Accessorize" – for artists who wish to create a collection of accessories e.g. a hat, bag and jewellery – modelled on black clothing.
Sponsored by Wilmar Sugar, the competition and fashion parade are one of the highlights of the festival for many aspiring local fashion designers, as well as the hundreds of people who turn out to support the event… are you up to the challenge ???
---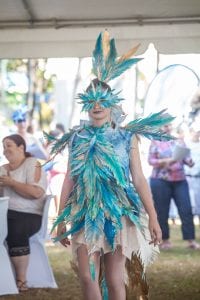 Age Categories:
Students aged 5 – 7
Students aged 8 – 10
Students aged 11 – 13
Students aged 14-16
Students 17-18
Adults 18+
The Important stuff:
Entry – only $5
Great cash prizes available
Entries close 10 July 2019
Friday 2nd August – Judging at Cannonvale State School
Designers and models will be required for judging from 4 pm at Cannonvale State School Hall, where they will have the opportunity to model their garments and discuss their ideas with the judges
The Wilmar Sugar Wearable Art Parade will take place on the Airlie Beach Main Street Stage at 3 pm.
Further information:  
email:wearableart@greatbarrierreeffestival.com.au 
Kirsten Orenshsaw – 0458 581232