Great 8 Immerse Storytime by the Master Reef Guides
Date: 07/08/2022
Time: 5:45 pm - 7:00 pm
Location: The Esplanade, Airlie Beach, QLD, 4802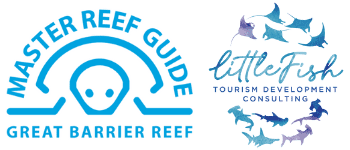 Storytime at the underwater marine wonderland
The Immerse installation is underway!
Immerse yourself in the beauty of the Great Barrier Reef, at this year's festival – join us at our newest addition to the program 'IMMERSE – WHITSUNDAYS', an art installation under the monumental fig tree on Airlie Beach Foreshore.
The installation is a combination of sculptures of reef creatures and corals made out of recycled plastic and marine debris and animated projections to bring the display to life.
A huge thank you to art facilitators, Donna Maree Robinson and Margaret Burgess Art. Shout out to artist Anita Pender, Brigitte Peel & Liz Knight from Postive Creations Glass Art, and Art Director Margie Murphy.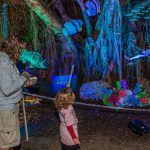 On Sunday 7th at 5.45 pm the Master Reef Guides will conduct a Great 8 Immersive Storytime where they will use the installation to tell the facts about the great 8 creatures of the reef.  It will be a 'one of a kind' event with a number of Master Reef Guides on hand.  Don't miss out !
This will be followed by the showing of Johnny Gaskells movie; the Greatest Reef – a tribute to the wonders of the Great Barrier Reef.
Dive into a journey of discovery and wonder of life in its most pure form. Look through the eyes of the master builders of the sea who create the foundation of life for all within our World Heritage Natural Wonder the Great Barrier Reef. Listen to the songs of the creators of life revealing magical tails of the largest living thing on the planet. Be taken on an expedition of the unexplored with Johnny Gaskell as he articulates the honourable story of 'The Greatest Reef' through film and music.  See preview video