Foreshore Funk Party ft SKUNKHOUR
Date: 06/08/2022
Time: 6:00 pm - 10:00 pm
Location: The Esplanade, Airlie Beach, QLD, 4802

Foreshore Funk Party
Funk is back in the Whitsundays with 90's Legends SKUNKHOUR!
Airlie Beach Foreshore is the place to be as the Beach Stage comes to life! For front row seats join us in the VIP Bar – just $10 entry fee.
The stage will come alive and keep you moving all evening – right on the water's edge it will be prime sunset viewing at the Festival's pop-up bar where you can enjoy a cocktail or a beer and some amazing vibes, or grab a bite to eat from our 'Eat Street'.
Some of our amazing artists include:
Skunkhour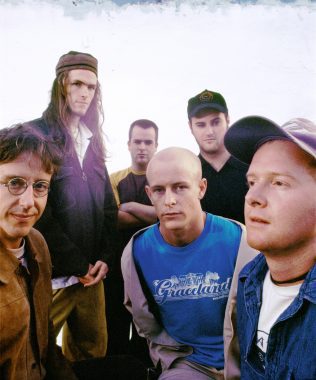 In the early 90s the golden days of live Australian music had subsided to a burnt out landscape of encroaching pokies and corporate pop. Yet, on the outskirts, change was signalled with the emergence of Grunge, the rise of Rave culture, and the first jolts of Hip Hop beginning to spark.
One group that emerged out of this time to forge a unique path in the Oz music annals is SKUNKHOUR. An amalgam of members that fused eclectic influences to form their own brand of rhythmic, indie-soul-pop. A combination of funk, rock, and rap, with elements of new wave, that carved new ground.
An irresistible rhythm section of brothers Dean and Michael Sutherland, melded with the innovative cut of Warwick Scott's guitar, overlaid with the exhilarating lead vocals of Aya Larkin, cemented by the immediacy of brother Del Larkin's arresting rap, then spiked with a shimmering brass section.… Moving rapidly they hit Australian radio airwaves for the first time in 1993 with the independent debut album "Skunkhour". The record quickly achieved cult status, catching on with a knowing audience around the country.
---
Chris Ah Gee & JaZZella
Chris Ah Gee and JaZZella create an exciting, fresh and visual approach to presenting beautiful music.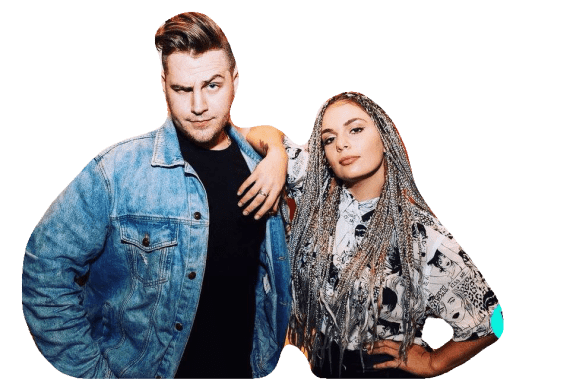 After years of touring along the East Coast of Australia and performing on international cruise ships, Chris and JaZZ bring modern soul/RnB/blues/hip hop and funk music to life with their entertaining personality, delicate harmonies, crazy guitar battles and incredible energy on stage as they jam out together.
Identifying as two separate artists – the talented duo met at the Melbourne Airport on their way to compete against each other at X Factor over 7 years ago. Together, they have achieved major milestones in their individual music projects. They have performed at many major headline shows during 2021 including Mooloolaba Music, Caloundra Music Festival, NightQuarter, Leftys, Gold Coast Sofar Sounds, Buskers by The Lake Festival and more.
Chris Ah Gee and JaZZella are currently releasing their separate music projects and have announced a Spring Music Festival Tour for 2022.
---
From solo to full band, David Flower's live shows are uplifting and brimming with atmosphere playing progressive roots, boogie blues, funk and reggae, making for an acoustically groovy show rich in rhythm and soul. The energy is contagious!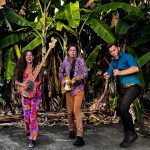 David Flower is known for his spirited and engaging performances, filling dance floors with his trademark acoustic guitar feels and dynamic rich vocals.
Playing acoustic guitar, harmonica, ukulele, bass and sitar David's songwriting is captured through four albums, and he is about to embark on an Australian East Coast tour showcasing new material for the upcoming album.
His Australian festival appearances include Woodford Folk, Caloundra Music, Airlie Beach Festival of Music, Wintermoon, The Gas, Cygnet, Black Mountain Unplugged, Tablelands and Palm Creek.